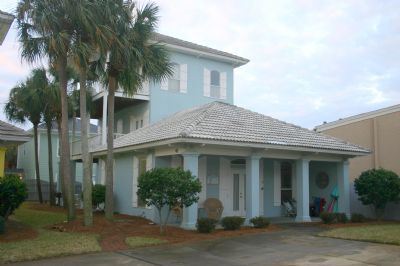 Destination
4 Bedrooms, 3 Bath Single Family Home
located Near Beach!


More About Destination the Emerald Shores Destin Florida Vacation Rental
Vacation fun knows no boundaries. Just to Destin's east are the Beaches of South Walton. Its beaches are Blue Wave Certified, which means the beaches meet the Clean Beaches Council's criteria for water quality, beach and intertidal conditions, services, habitat conservation, erosion management, public information, and education. The Beaches of South Walton also hold the designation as the only destination in the country to have all 26 miles of coastline certified as "Blue Wave," an environmental seal of approval from the Clean Beaches Council.

You will love your trip to Destin and may become one of the many families that return every year. We look forward to having you stay in one of our Destin Florida Vacation Rentals by owner and experiencing the complete Destin Florida vacation of a lifetime.